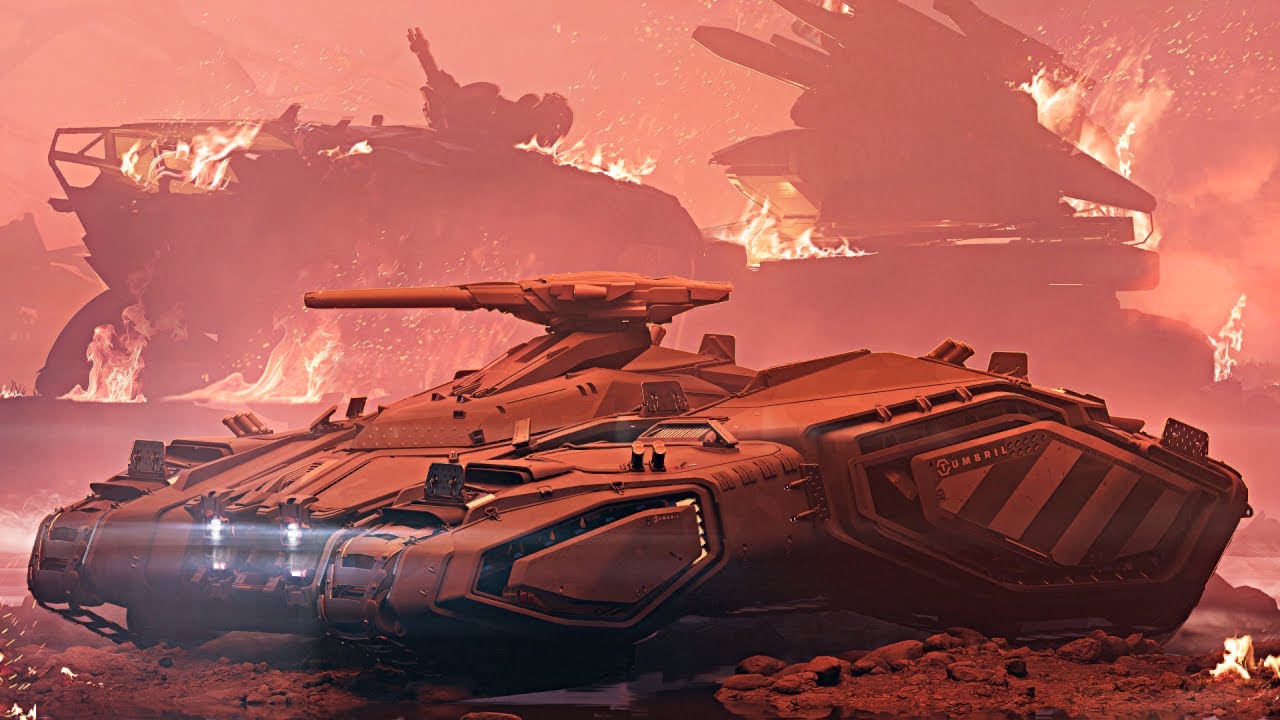 Star Citizen have revealed the Tumbril Storm, a concept tank that was revealed as part of the 2023 Fleet Week event. It is an unstoppable force of nature, blitzing overcrowded battlefields with a size 3 twin-barreled energy autocannon controlled by a single operator. The tank is 10.5 meters long, 7.5 meters wide, and 3.6 meters high and features single size zero components as well as two size one fuel tanks. It is now in production and will soon be available to purchase.
RSI Lynx Rover was also revealed as part of the event. It is a luxury more aesthetically-pleasing counterpart to the Ursa Rover, focused on VIP transport and exploration. It is 7.75 meters long, 5.7 meters wide, and 3.15 meters high, and has two size one weapons. It is faster and more agile than the Ursa Rover and is more designed for luxury. It is available for purchase from the RSI website and comes with Lifetime Insurance.
Both vehicles will be available to purchase in-game but with Cloud Imperium saying there will be more reasons to use ground vehicles in Star Citizen, they have made sure to add depth to the missions and exploration. They have also improved from the Nova tank and learned from ground vehicles to make the physics of these tanks fit better in the game. They are also working on ways to improve the customization of the Lynx, mentioning in the future they will be able to change wheels and suspension.