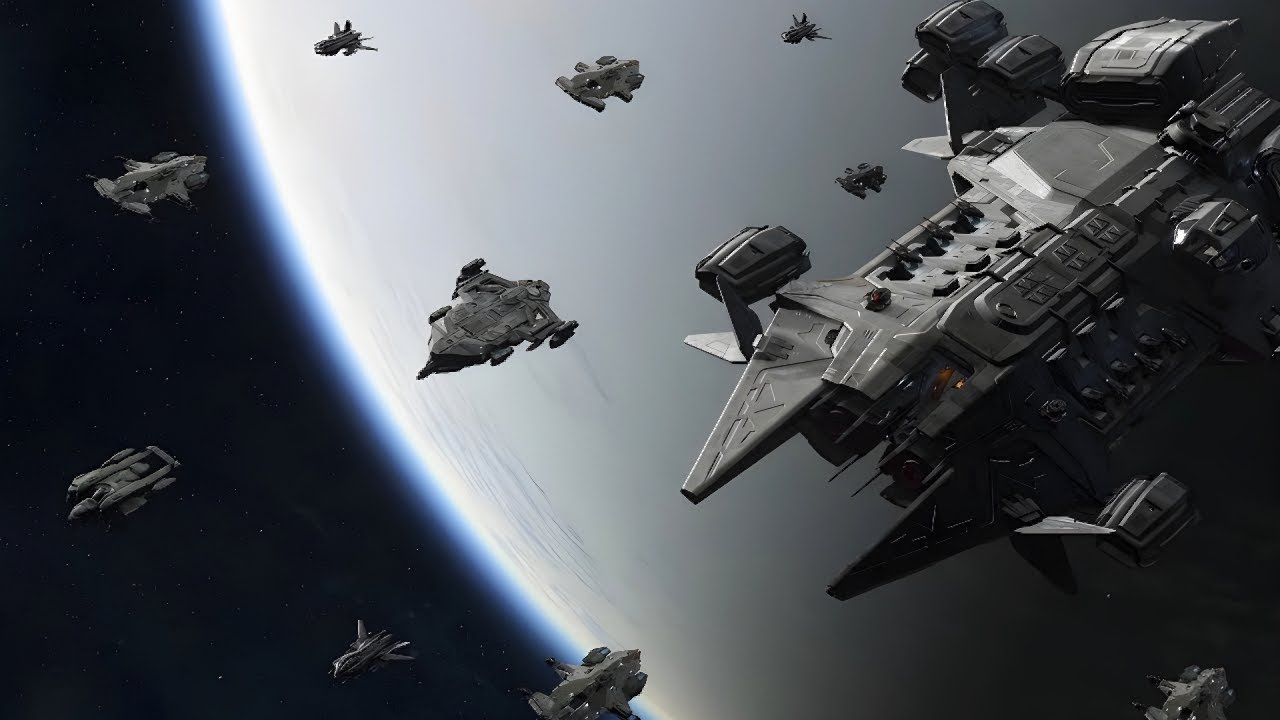 June 25 44 marks the beginning of the first Tavanara War and the world was not prepared for such a large-scale war. Those who saw the massive ships that roamed the skies were astonished by their size and the large guns attached to them. These ships, however, are usually kept docked on space stations for the purpose of defending against Tavanara forces.
Invictus recruitment banners filled the streets, and offered the perfect opportunity for people to join the military and fight on the front lines. One young man, Autokétalry, was presented with the chance to join the Navy and saw it as a way to fulfil his brother's wish to save Humanity from suffering Idris' Fate. Despite the thought of enlistment, Autokétalry decided to take a detour to see the Navy's newest ships, and he was astonished at their features and technological advances.
Starmen Marinos, recruiting for the Navy, noticed Autokétalry's hesitation and asked if anyone else wanted to join him on the tour. Autokétalry painfully explained that his mother was not in favour of his brother's decision to fight in the war, resulting in a deep rift between them. Autokétalry was given the chance to take the tour and explore the Navy's ships, and Starmen Marinos suggested that this was the perfect opportunity for Autokétalry to help save Humanity. After some persuasion, Autokétalry decided to take the tour and explore the Navy's most impressive ships, with the hope of finding a way to help save his brother and his home system.