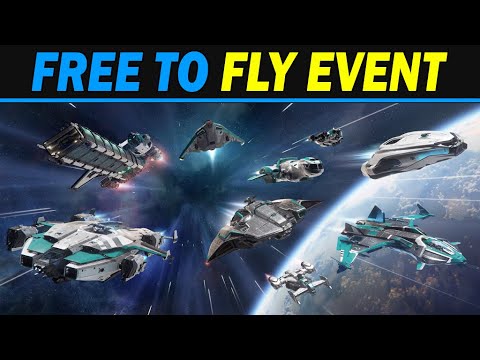 Star Citizen is hosting a free-to-fly event from July 6th to July 17th. During this time, players can download and play the game for free and choose from 12 different ships, each representing a different career path. The event also offers discounted game packages, and if players purchase a game during this time using a referral number, they will receive a free graycat STV. To participate, players need to visit the robertsspaceindustries.com website, click on the Play Now icon, choose "fly for free," and follow the steps to set up an account and start playing.
In addition to the free-to-fly event, Star Citizen is hosting the Foundation Festival throughout July, where experienced players from the community volunteer as guides for new players. Guides can help with various aspects of the game, such as learning the basics, combat, mining, trading, racing, and more. By using a guide, players can earn bonuses like unique ship skins, as well as additional free gear like armor sets, weapons, and utility items, which will be permanently added to their accounts. Users can choose a guide from the front-end menu and should reach out to them for assistance.
This event provides a great opportunity for players to test their computers' performance with Star Citizen and get a general idea of the open-world sandbox game. Law of the West, the host of the video, will be available as a guide every Friday, Saturday, and Sunday for the rest of the month. If immediate assistance is not possible, players can contact him to schedule a time that works for both parties.