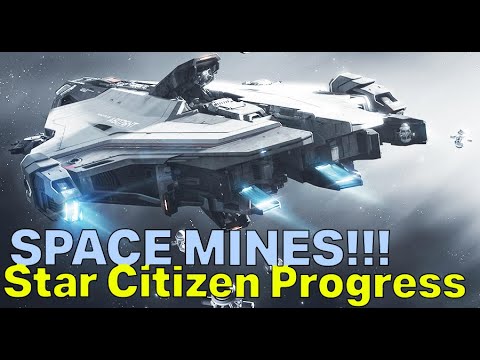 Mac welcomed viewers to a video covering work that finished in March and thanked patrons and channel members for their support. He drew attention to the progress tracker as a guide to what could be released or worked on in the future, as priorities can shift and work can get pushed back.
March's work ended with several impressive features, such as the Arena Commander Classic race overhaul, the charge drain tier zero, EVA tier two, jump points, fire extinguisher, physicalized weapon handling, player interaction experience tier one, prone tier one, Quantum Travel Experience, space mines, Chapter 15 of Squadron 42, and save and load. Many are expected to have a huge impact on the game when released, such as the EVA tier two and jump points.
The end of March also marked the completion of work on several features related to Squadron 42, such as Chapter 15, physicalized weapon handling, EVA tier two, space mines, and save and load. It is expected that with their completion, Squadron 42 is getting much closer to release.