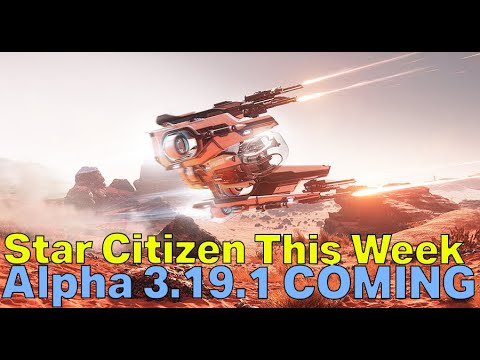 This week in Star Citizen, a host of activities, updates and new content is available for players to explore. First, yesterday a Galactopedia update was released further fleshing out the One-Stop shop for all things law. Today the Roadmap will be updated, hopefully with some exciting new additions. On Thursday, INSIGHT Status Edison will return and take a look at changes coming to Arena Commander. Friday will bring Star Citizen Live, though guests and subject matter are yet to be revealed.
Alpha 3.19 on the Persistent Universe (PU) and Alpha 3.19.1 on the Public Test Universe (PTU) have a new patch with bug fixes, plus plenty of changes and adjustments. The team is also working hard to improve gameplay experience and fix an issue causing AI to spawn in mass quantities. The Free Flight and Invictus events are now over.
Finally, Mac, the host of the video, promises to provide updates on the Progress Tracker and record their Hardcore Zero to Hero Series. They also plan to put out STATUS on Sunday, stream Twitch on Thursday and Friday and conclude with a single easy to digest video summarising the week in Star Citizen. The host also thanks all their Patrons and Channel Members for the support, without which these activities would not be possible.