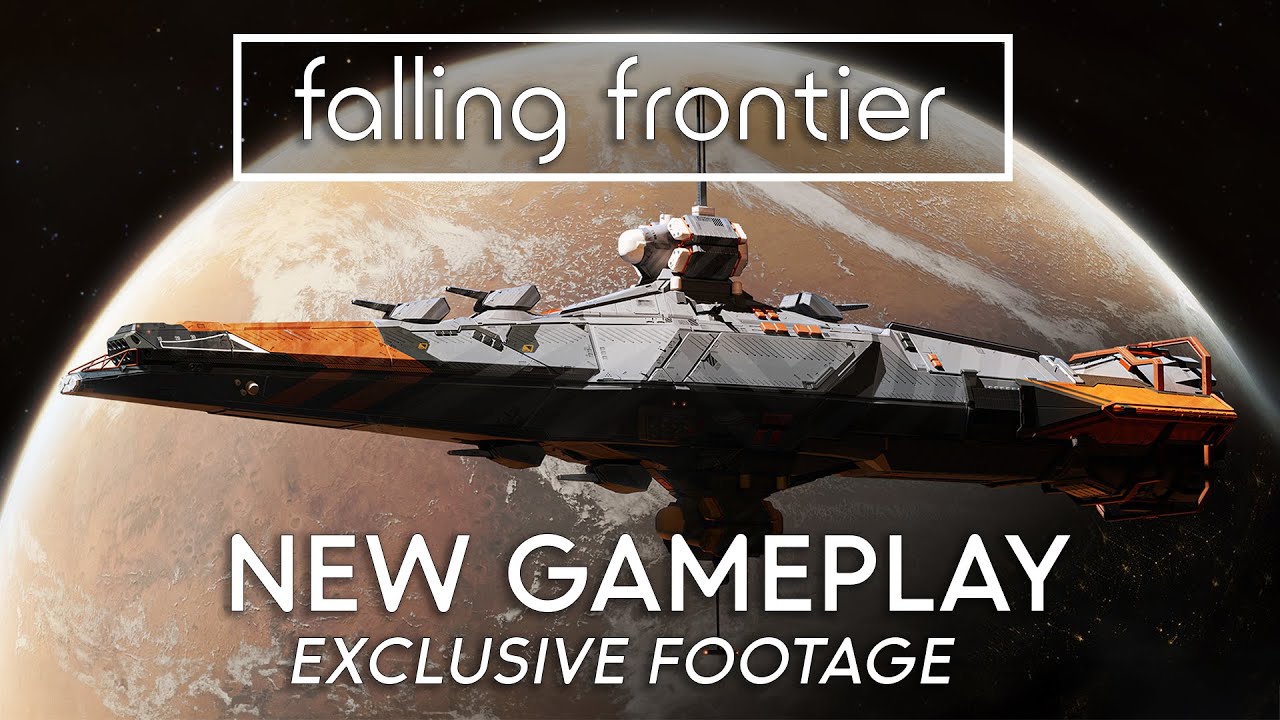 Falling Frontier is an upcoming space game that is quickly garnering attention for its ever-improving graphics and gameplay mechanics. Today, we have exclusive footage to show off some new ships, environments, and combat elements introduced to the game. In the intro, we are treated to a new ship called the Hancroft, as well as a volumetric lighting effect, whereby asteroids are thrown into space when lightning strikes. Also included is a new slow-motion mode which gives players more space to issue commands.
The footage of a battle between two different factions reveals an array of weapons such as type 5 missiles and PDCs, which are no longer doing their job. Impact damage to ships is now given a physical representation, and fires can wrap around the mesh of the ship's hull. Those who have watched the official trailer will note the friendly fire between two ships - an intentional aspect of gameplay introduced by the developers. Also featured are escape pods, which physically exist in the game, giving players an opportunity to potentially rescue crewmembers.
Finally, while details around the release date are still scarce, a selection of game keys for the recently-released Odyssey: Your Space, Your Way are up for grabs. These will be given away via Discord - details for how to enter can be found in the video's description. All in all, it looks like Falling Frontier is one game to watch this year.