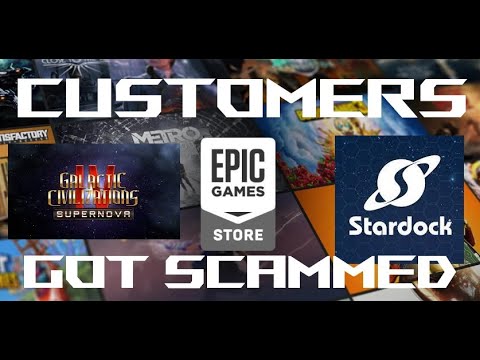 One year ago, Stardock released Galactic Civilizations 4 in Early Access on the Epic Games Store with a one-year exclusivity deal. It was suspected that Stardock had financial motivations behind this deal. It was later revealed that there was even more dishonesty than initially thought, leading into the Supernova Extension scam.
This expansion, sold as a standalone expansion, was released at the same time the game was made available on Steam for the same price. This content should have originally been included in the base game but Epic customers had to pay an extra $16 for content that Steam customers got access to for free.
The Supernova Expansion was nothing more than an AI toolset which mirrored the bespoke civilizations already created by Stardock. This toolset was not worth the extra cost and should not have been released as an "expansion" - especially to the Epic customers who were already at a disadvantage when it came to the lacking features and buggy version of Galactic Civilizations 4.