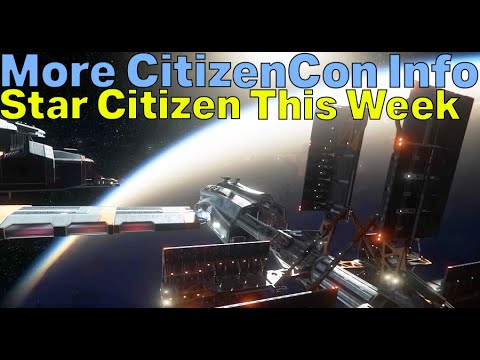 This week in the world of Star Citizen, there is a light schedule in terms of content. There won't be a roadmap update or monthly reports, and the show Inside Star Citizen is still on hiatus. However, there will be the first of many silicon updates leading up to the Big Show on October 21st and 22nd. It is expected that these updates will provide information on how to get more involved with the event, such as volunteering or participating in competitions like the cosplay contest. The panel itinerary for the event has not been revealed yet. Additionally, Concept artist Alberto Petronio will be featured on Star Citizen Live, where he will discuss the process of creating vehicle concepts, showcasing his work on vehicles such as the Tumbril Storm, the RSI Lynx, and the Gray Cat UTV.
In terms of game updates, Alpha 3.20 is being prepared for launch and the Evocati testing phase has begun. The Arena Commander's upcoming updates have received positive feedback, and testing on the PTU will begin soon. There will also be a new Evocati patch that aims to open up the persistent Universe, including updates to the cargo system and Seraphim station. While specific release dates are not provided, it seems likely that the wave 1 PTU release will occur before the end of September or early October. However, it is unclear if the replication layer separation for 3.20 will happen in this patch or at a later date.
The content creator, Mac, shares his plans for the week, including working on the next episode of his hardcore Zero to Hero series and a review of the VKB Gladiator NXT. He will also be working on progress tracker videos for June and streaming on Thursday and Friday. Due to the light content schedule, there will be no Star Status episode on Sunday, as Mac plans to go on a solo overnight camping trip. Mac encourages viewers to subscribe to his channel and join him on Twitch to discuss Star Citizen development and ask questions about the game.