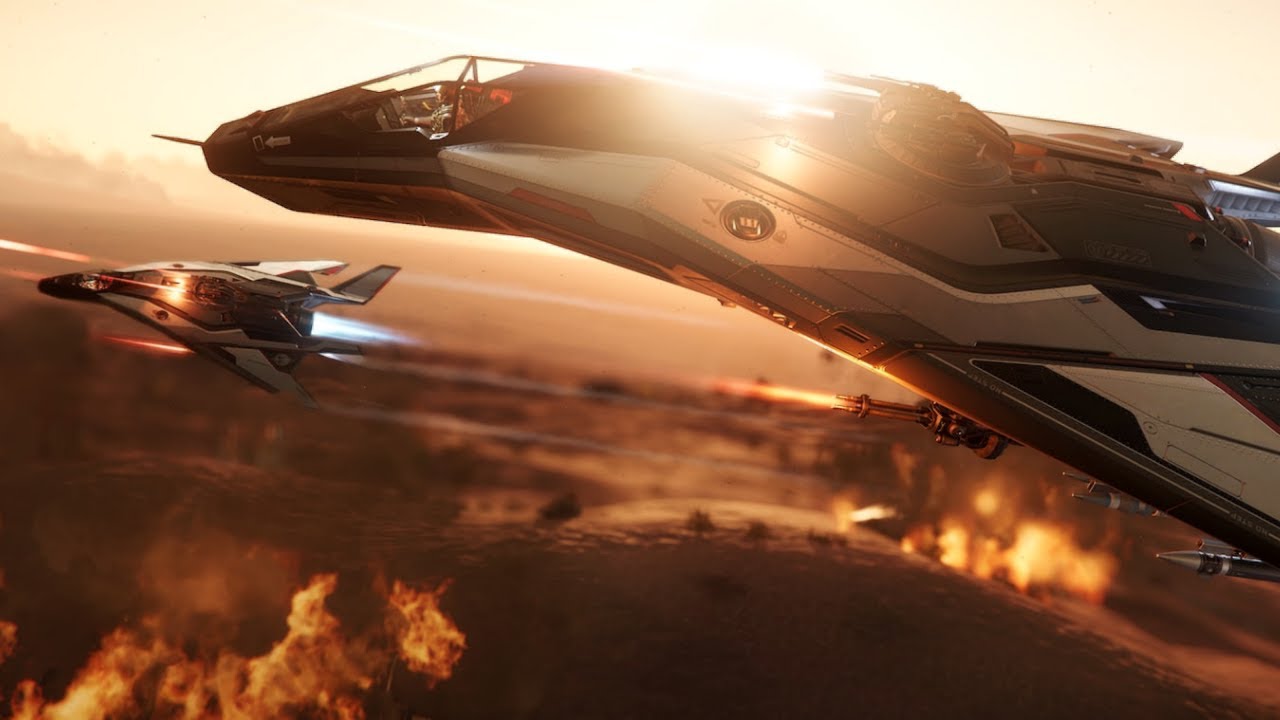 Cloud Imperium Games (CIG) has announced a competitive dogfighting tournament called "Flight or Flight" to be held at CitizenCon 2023. The tournament will be organized in collaboration with Apple Esports, a community and player-run events team. The online event will start on August 19th, with predetermined loadouts for participants battling it out in the atmospheres of ArcCorp and MicroTech. The top four teams from the online tournament will be eligible to participate in the invitational tournament at CitizenCon, where they will team up with Star Citizen content creators. This move indicates CIG's interest in pushing Star Citizen towards having an esports presence.
The article discusses the potential of Arena Commander, a game mode in Star Citizen, becoming a viable esports platform. The recent updates in Alpha 3.20 are expected to refine and improve Arena Commander for competitive play. However, the current state of Star Citizen's combat mechanics and ship balance may not be conducive to organized esports competition. Despite this, a 2v2 dogfighting tournament can still be enjoyable to watch, as it involves teamwork and strategy. The article suggests that if Arena Commander continues to receive support and polish, it has the potential to attract a larger audience and showcase Star Citizen to a mainstream audience.
The author also highlights some questions and responses from developers regarding ship maneuverability, the possibility of the old Cutlass model returning to the game, the impact of Master modes on server performance, and suggestions for improving graphical settings in Star Citizen. The article acknowledges that implementing and balancing Master modes for all ships may take time, but it is an ongoing focus for CIG. It also mentions the potential for improved server performance with the upcoming integration of Vulcan, as well as the importance of personal preferences in optimizing graphics settings.