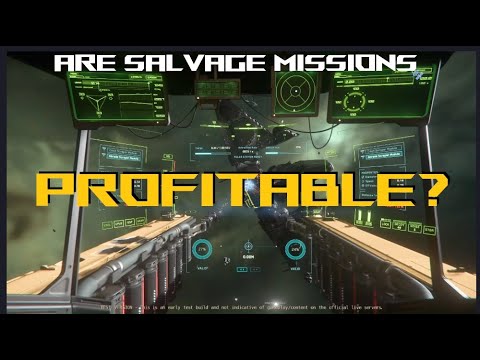 The video is a gameplay review of Star Citizen's new Salvage missions. Erad flies a Drake Vulture and pays 1,000 Alpha UEC to salvage a small hull in Hur L3. He strips all the materials and find that they can still get some materials even after the contract ends. He then pays 5,000 Alpha UEC to salvage a Reliant Core, which has far more materials than they had anticipated, and he was able to salvage six SCU of recycled materials from the Constellation. By the end of the operation, he has 10 SCU and spent 26,000 Alpha UEC.
Erad notes that the more contracts they complete, the more contracts become available with better ships. They caution that doing Salvage Missions is also risky business, as other players could attack and steal the boxes. However, he thinks that the Salvage Missions are a decent way to make money, and it makes up for the time spent looking for parts or ships to salvage.
Erad encourages their viewers to share their thoughts on the new Salvage Missions in the comments section. They believe that the Salvage Missions are a positive addition to the game and worth trying out in the PTU.