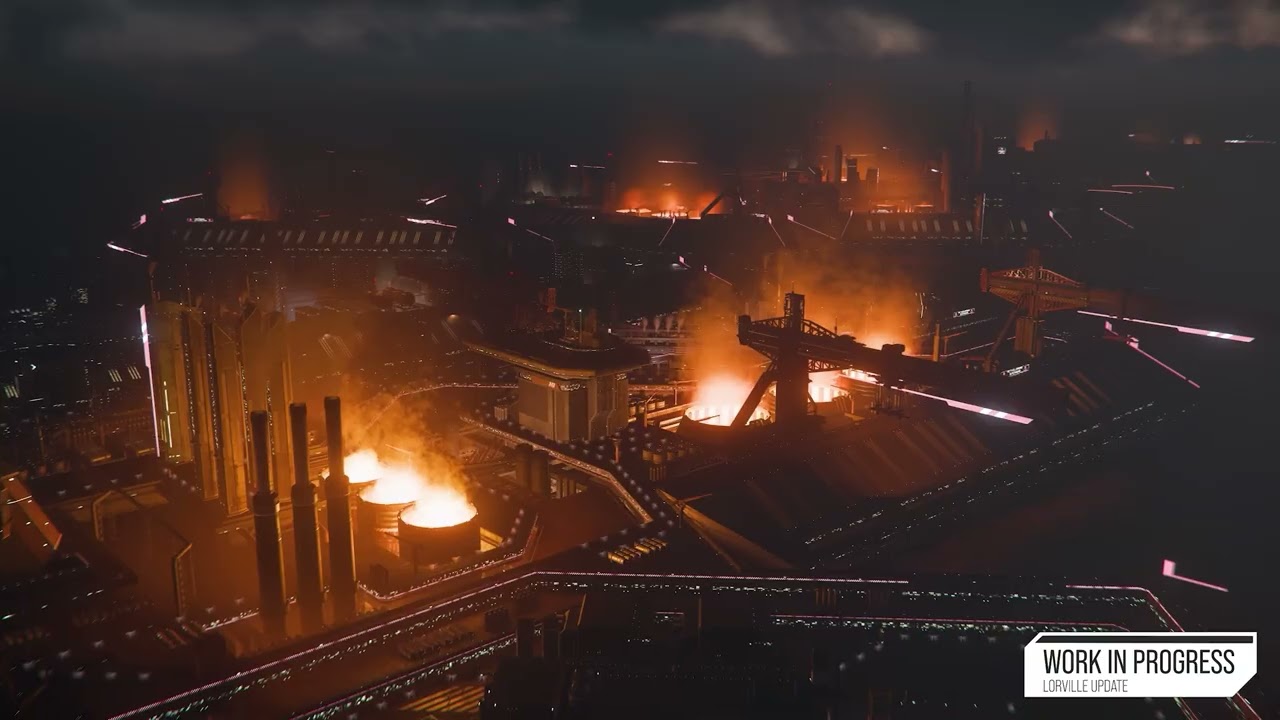 In a video about Star Citizen Alpha 3.19 updates, Bored Gamer takes a look at the city of Lorville, which has undergone a major expansion and been made much more highly detailed. The update has made the city much bigger both vertically and horizontally, with additional digital banners, holograms, and billboards. There are new mini-districts, wealthy areas with gold-cladded buildings and tall skyscrapers, as well as lower-level, poorer industrial areas. The lighting and atmosphere in the city have also been improved to give it an oppressive, dusty feel, with a thick layer of smog above it.
The cityscape and areas between Lorville's districts have changed, but the main areas remain the same. The city also has industrial islands connected via pipelines to the main city, with factories, forges, furnaces, and pollution visible from space. The NPCs are more active, and the transit line has more to see, making it a more immersive experience. The update is expected to be released with Star Citizen Alpha 3.19 in May.
The video also covers a thread where CIG responded to issues with Alpha 3.18.2 and Xenothreat. The statement provided additional context and addressed some of the drama that occurred. The host concludes by expressing excitement for the updated Lorville and the potential for exploring the city's new areas.